How many races are there across Michigan on every weekend, countless!!! We know you can choose from DOZENS of races each weekend across Michigan, so why should you choose to Run Albion?  It's simple, there aren't many places like Albion and many places that are active in their revitalization.
Run Albion is about the past, present, and future of Albion.  Each run will pass through and by the best features of Albion including the historic downtown with a red brick road (it isn't the Land of Oz), expanding college, Albion College, and beautiful waterways, parks, and trails.
So the answer to your question, "Why Run Albion?"
A blast from the past in the historic downtown
Boost of brainpower through the cutting edge Albion College campus
Peace and serenity of Kalamazoo River and area parks.
Festival of the Forks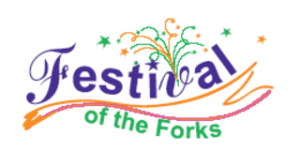 The third event, Forks 5K, is especially full of examples of what makes Albion, great.  The Forks 5K is a part of Albion's annual Festival of the Forks.  The Festival of the Forks is a celebration of Albion's community.  Events, concerts, kid-friendly activities, and a variety of food vendors fill the downtown starting Friday afternoon through Saturday evening.  Find more information at www.festivaloftheforks.org