2019 course
This year's course will include many of the same features of the 2017 and 2018 courses. We're especially excited to be able to have each event start and end on the bricks of Albion's historic downtown! We've been waiting two years to be able to fully enjoy Albion's historic downtown and this is the year! Similar to last year, we'll also be able to utilize the newly completed bike path that passes through Victory Park before it heads south of Albion.
START & FINISH
The final details of the 2019 course are being nailed down. Please visit this page in the future for official course information.  Below is course information for the 2018 Run Albion Series.
---
2018 Course
The course will start and finish in front of the Victory Park Band Shell.   This link will take you directly to the Victory Park Band Shell in Google Maps. Victory Park is East of Hanna St. between Erie St. and Albion Rd. Below are two maps that show the same Start and Finish line but the second image shows the start line in reference to Interstate 94.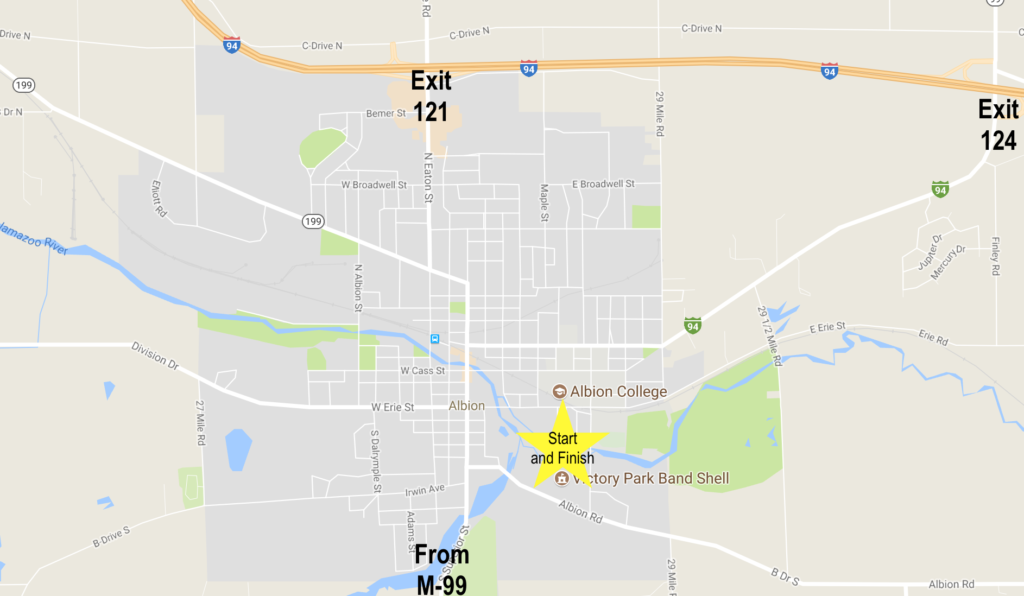 PARKING
Street parking available on Hannah St. Most parking will be available in Victory Park.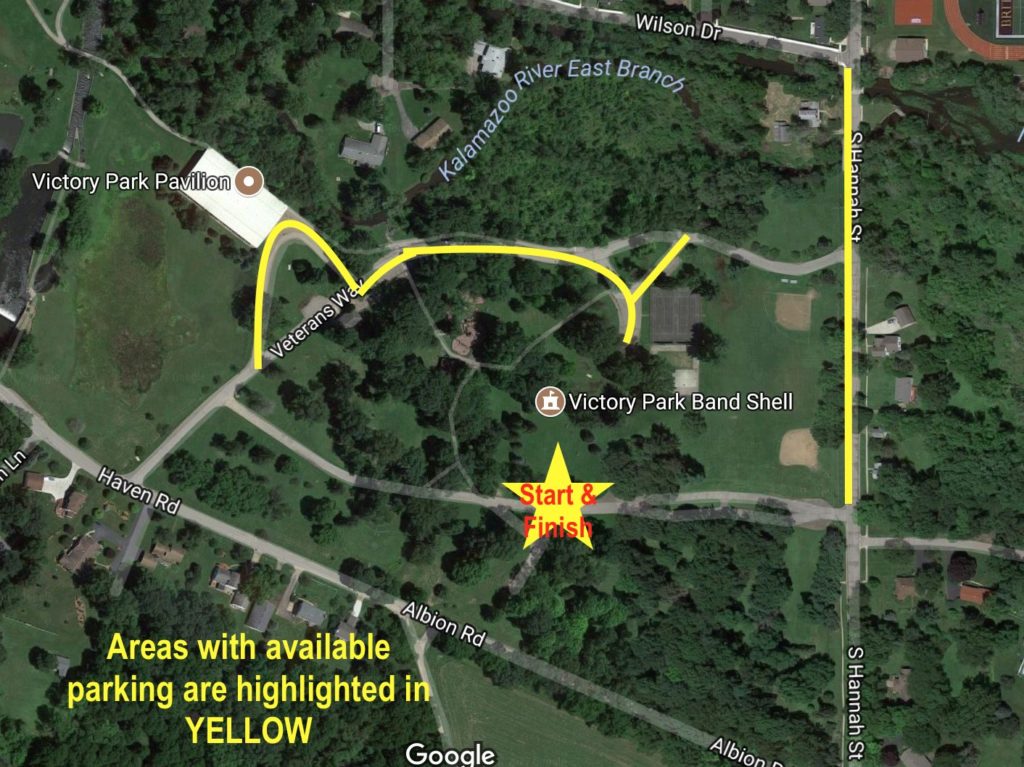 2017 course
The course will consist of road running, some paved bike/walking path running, sidewalk running through the Albion College campus and a brief bit of gravel.
FULL COURSE DETAILS
The full-course details are still being worked out and will be posted as soon as possible and based on the condition of parts of the course at the start of each event, some changes may be made.
Stay connected with us on our social networks so you'll be able to see and changes to the route